Battery Replacement Service near Aberdeen, SD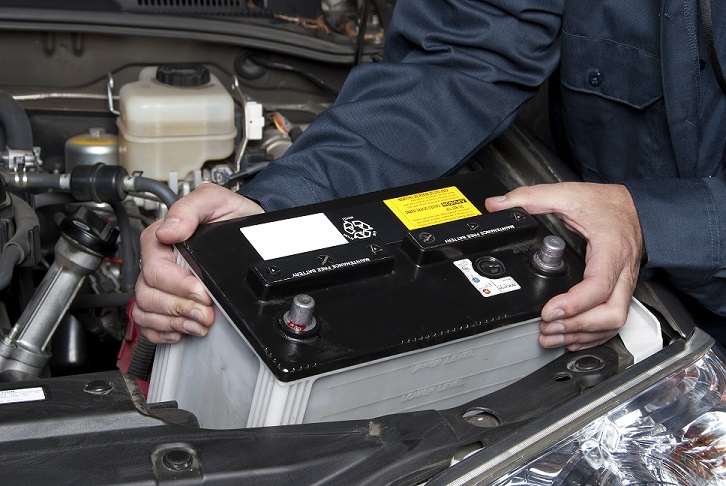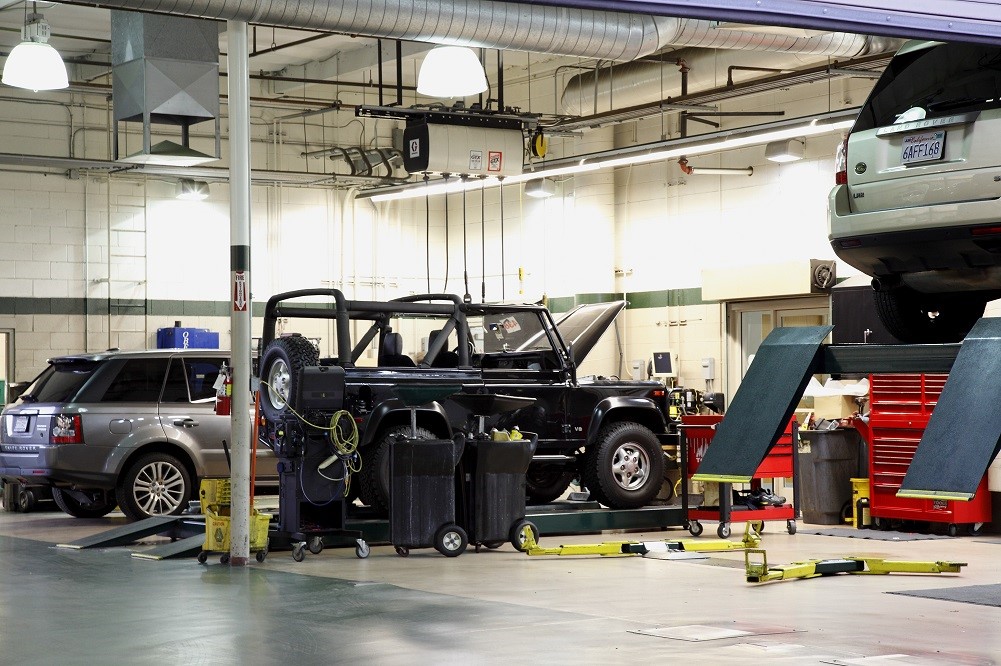 Whether it's happened to you or a friend, we've all heard stories of car batteries dying. It doesn't matter if you're out and about when it happens or if your vehicle is safely parked, it can be incredibly inconvenient! That's why our team at Sharp Automotive encourages you to avoid these situations entirely by being diligent about having your battery replaced at our dealership.
When Should I Replace My Battery?
As with most things, the best way you can handle your vehicle's battery is to be proactive about its maintenance, avoiding any negative signs entirely. If this is the route you'd like to take, then we would recommend having yours switched out every three years or so, although your owner's manual will provide you with a more accurate estimate for your specific vehicle. We'd suggest that whenever you come in for service, you ask us to run a quick test on your battery to see how it's doing. This will help you stay on top of this important component and not find yourself in any unfortunate scenarios!
Signs of a Low Battery
If this significant task has slipped your mind, it's very possible that you'll begin to experience some of the signs that your car's power source is starting to fail. The easiest to spot is when your engine takes longer and longer to turn over. So, if you're starting to notice that you have to twist your key in the ignition for a longer period of time before you hear the thrum of your powertrain, your battery likely isn't providing the necessary spark as quickly as it used to. You should also pay attention to any electronic features in your vehicle. If these are beginning to become visibly dimmer, or features like the AC are starting to run less powerfully than you recall, they too might not be receiving the necessary power they need to perform optimally. And if you start to notice multiple of these symptoms in tandem, then it's definitely time to schedule an appointment and come in for service!
Service
If you're preparing to visit Sharp Automotive, we'd highly recommend that you review our Service Menu! That way, if you realize that you have something else to take care of, you can make your visit as efficient as possible. You also won't want to forget about our Service Specials, which could help you save quite a bit of money. You can print out the coupon, or add it to your Apple Wallet or your Google Pay account to redeem when it's time to pay.
We hope we've been able to convince you how important it is to regularly visit Sharp Automotive for battery replacement service near Aberdeen, SD. You can put our Service Department to the test today!
Service Hours
605-886-8082
| | |
| --- | --- |
| Monday | 7:30 am - 5:30 pm |
| Tuesday | 7:30 am - 5:30 pm |
| Wednesday | 7:30 am - 5:30 pm |
| Thursday | 7:30 am - 5:30 pm |
| Friday | 7:30 am - 5:30 pm |
| Saturday | 7:30 am - 12:00 pm |
| Sunday | Closed |
Testimonials
Long distance purchase sight unseen
6-13-2020
Great service, friendly staff & no pressure atmosphere!
3-21-2020
They worked HARD to get us what we wanted when someone bought the vehicle we were interested in before we could even drive it.
3-9-2020
Service Work
3-7-2020
Baron was wonderful to work with!
1-25-2020
Pleasure to do business with, ordered my wheels, took good care of my truck!
1-13-2020
Great services, all around!
9-18-2019
Great experience with Don Palmer
9-7-2018
Good Folks
8-31-2018
Very Good Job
7-20-2018
New Vehicle Purchase
CASTLEWOOD, SD
2-8-2018
Excellent dealership!
Watertown, SD
9-1-2017
Always Great Service
Watertown, SD
12-18-2017
Gary was awesome to work with
10-20-2014
John White and the staff at Sharp Automotive have completely altered my perception of Auto dealers/sales associates
3-15-2015
As a mechanic myself, this is one of the few shops I'd trust working on my vehicle.
12-8-2014
I will take my car nowhere else.
11-6-2014
Any dealership can sell a new car, but the service is where it really counts!!!
2-20-2015
Exceptional
5-7-2014
Buying experience enjoyable
5-5-2014
Read More