Oil Change Service near Brookings, SD

Tire rotations and battery replacements may get most of your attention when it comes to vehicle maintenance, but it's just as important to keep an eye on the quality of your oil. And at Sharp Automotive, we're here to help you do just that. Read on to learn all the ins and outs of oil changes, then stop in for one yourself during our convenient business hours!
How Oil Works
The oil that flows through your car's engine is just as critical a component as the pistons or spark plug. That's because it keeps the engine clean, breaking loose dirt and dust as it passes by. Naturally, the oil itself eventually becomes soiled as it picks up more and more grime, which is why it needs to be replaced. If you don't change your oil at the recommended interval, it won't be able to do its job, and your engine parts will suffer from damage as they rub against each other while unlubricated. Needless to say, the repairs you would need cost a lot more than a simple oil change!
What to Watch Out For
So, how do you know when it's time to have your oil changed? There are a few things you'll be want to pay attention to. The most obvious is your check engine light. While this can indicate other problems, the health of your oil is a likely cause. If the oil becomes degraded enough, you may begin to notice that your engine is running louder than it usually does, or is even making pronounced knocking sounds. And the most alarming warning sign would be an oil smell, which means it's burning up within your exhaust system and needs to be checked out immediately. To avoid these more serious issues, we recommend taking a look at your Owner's Manual to know exactly how often you should be changing your oil — usually every 3,000 to 5,000 miles.
How We Can Help
If changing your oil sounds like it might involve a lot of work, don't fret! The Service Department at Sharp Automotive has got you covered. Making an appointment is as easy as filling out our Schedule Service form, a convenient way to come in at a time that works for your busy life. We're also ready to provide assistance before you even stop by, since we have an "Ask a Tech" form located under the "Service" tab of our site. You'll also find our current service specials there, so be sure to look for any savings opportunities!
If you've been feeling like it's about time for oil change service near Brookings, SD, Sharp Automotive is your one-stop shop. When you swing by, you'll be in the talented hands of our friendly staff, so don't wait another day to check this off your to-do list!
Service Hours
605-886-8082
| | |
| --- | --- |
| Monday | 7:30 am - 5:30 pm |
| Tuesday | 7:30 am - 5:30 pm |
| Wednesday | 7:30 am - 5:30 pm |
| Thursday | 7:30 am - 5:30 pm |
| Friday | 7:30 am - 5:30 pm |
| Saturday | 7:30 am - 12:00 pm |
| Sunday | Closed |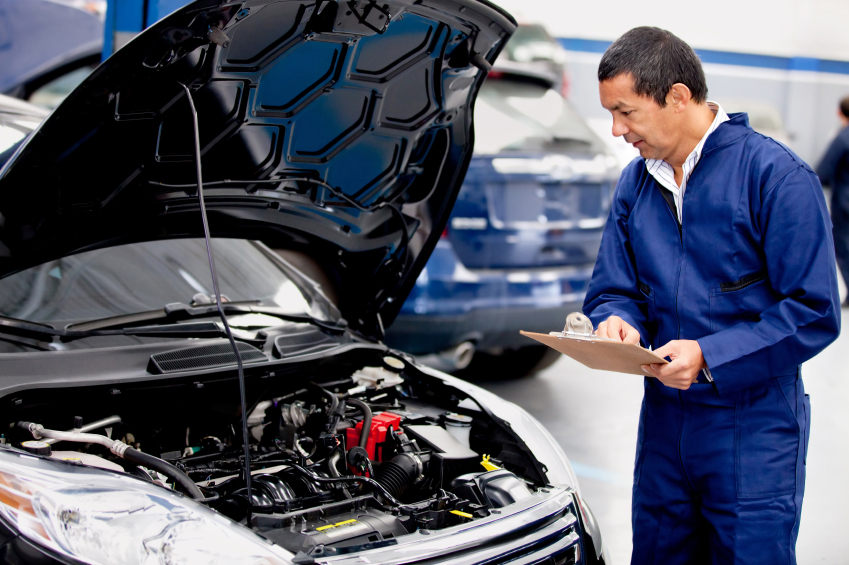 Testimonials
Long distance purchase sight unseen
6-13-2020
Great service, friendly staff & no pressure atmosphere!
3-21-2020
They worked HARD to get us what we wanted when someone bought the vehicle we were interested in before we could even drive it.
3-9-2020
Service Work
3-7-2020
Baron was wonderful to work with!
1-25-2020
Pleasure to do business with, ordered my wheels, took good care of my truck!
1-13-2020
Great services, all around!
9-18-2019
Great experience with Don Palmer
9-7-2018
Good Folks
8-31-2018
Very Good Job
7-20-2018
New Vehicle Purchase
CASTLEWOOD, SD
2-8-2018
Excellent dealership!
Watertown, SD
9-1-2017
Always Great Service
Watertown, SD
12-18-2017
Gary was awesome to work with
10-20-2014
John White and the staff at Sharp Automotive have completely altered my perception of Auto dealers/sales associates
3-15-2015
As a mechanic myself, this is one of the few shops I'd trust working on my vehicle.
12-8-2014
I will take my car nowhere else.
11-6-2014
Any dealership can sell a new car, but the service is where it really counts!!!
2-20-2015
Exceptional
5-7-2014
Buying experience enjoyable
5-5-2014
Read More