Tire Rotation Service in Watertown, SD

Finding yourself unable to drive due to bald tires can be very frustrating. You might miss out on work or important meetings, or even end up waiting for roadside assistance. Avoid this kind of struggle entirely by diligently bringing your vehicle in for regular tire rotations. This makes sure that they all wear evenly, preventing the need for any unnecessary replacements. And you'll regularly have professionals looking at your tires in case the time has come for a full-on replacement. If you can't recall the last time you had yours rotated, come to Sharp Automotive very soon.
What is a Tire Rotation?
Your tires might physically turn every time you drive, but a tire rotation focuses on each one's location on your vehicle. A proper service will not only switch a tire from left to right, but also from front to back. This helps make sure that no singular tire is bearing the brunt of most of your drives, whether because of the location of particular potholes, or because of the drivetrain on your vehicle. You only have to have this service performed somewhere between 5,000 and 6,000 miles, so it's by no means something you should constantly be thinking about. But as most of us know, just a little bit of work can go a very long way! You'll be shocked at how much longer you see your tires lasting.
Service
At Sharp Automotive, we strive to make your experience at our dealership as pleasant as possible. So don't be surprised if your visit goes by in a flash! When you arrive, we'll take your vehicle to our service bay while you go and relax with a coffee in our lounge area. Our team will elevate your vehicle and begin the tire rotation process. While this is going on, we'll also take a look at areas surrounding your wheels, such as your brake pads. With your ride already raised, it would be simple enough to replace anything else that might need fixing, so we'll be sure to let you know if we spot anything that requires some work. You'll be back on the road in a safer vehicle before you know it.
Online Help
Be sure to take advantage of everything we provide you with online! For your tire rotation itself, you can schedule an appointment to ensure that you don't have to wait to be seen when you arrive at Sharp Automotive. You can also sign up for important notifications such as Vehicle Recall Requests, so that you know if the manufacturer has prescribed any specific repairs. Finally, you can gain access to a list of our service specials, which can save you quite a bit of money when the time comes for you to see us. You can even add these to your Apple Wallet or Google Pay account to make things as simple as possible.
We'd love to help you drive for years without having to fully replace your tires, so be sure to come to Sharp Automotive soon for a tire rotation service in Watertown, SD. If you have any immediate questions, contact us at 605-886-8082.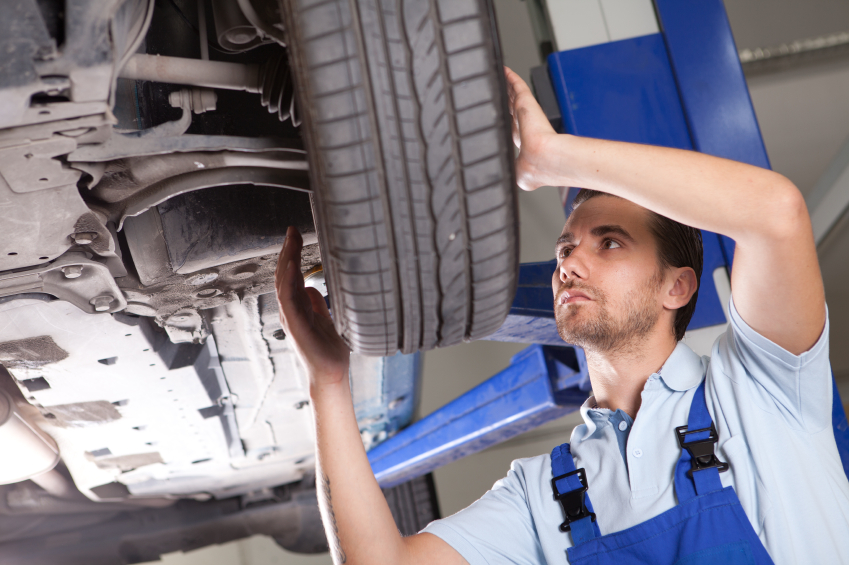 Service Hours
605-886-8082
| | |
| --- | --- |
| Monday | 7:30 am - 5:30 pm |
| Tuesday | 7:30 am - 5:30 pm |
| Wednesday | 7:30 am - 5:30 pm |
| Thursday | 7:30 am - 5:30 pm |
| Friday | 7:30 am - 5:30 pm |
| Saturday | 7:30 am - 12:00 pm |
| Sunday | Closed |
Testimonials
Long distance purchase sight unseen
6-13-2020
Great service, friendly staff & no pressure atmosphere!
3-21-2020
They worked HARD to get us what we wanted when someone bought the vehicle we were interested in before we could even drive it.
3-9-2020
Service Work
3-7-2020
Baron was wonderful to work with!
1-25-2020
Pleasure to do business with, ordered my wheels, took good care of my truck!
1-13-2020
Great services, all around!
9-18-2019
Great experience with Don Palmer
9-7-2018
Good Folks
8-31-2018
Very Good Job
7-20-2018
New Vehicle Purchase
CASTLEWOOD, SD
2-8-2018
Excellent dealership!
Watertown, SD
9-1-2017
Always Great Service
Watertown, SD
12-18-2017
Gary was awesome to work with
10-20-2014
John White and the staff at Sharp Automotive have completely altered my perception of Auto dealers/sales associates
3-15-2015
As a mechanic myself, this is one of the few shops I'd trust working on my vehicle.
12-8-2014
I will take my car nowhere else.
11-6-2014
Any dealership can sell a new car, but the service is where it really counts!!!
2-20-2015
Exceptional
5-7-2014
Buying experience enjoyable
5-5-2014
Read More