Tire Rotation Service near Brookings, SD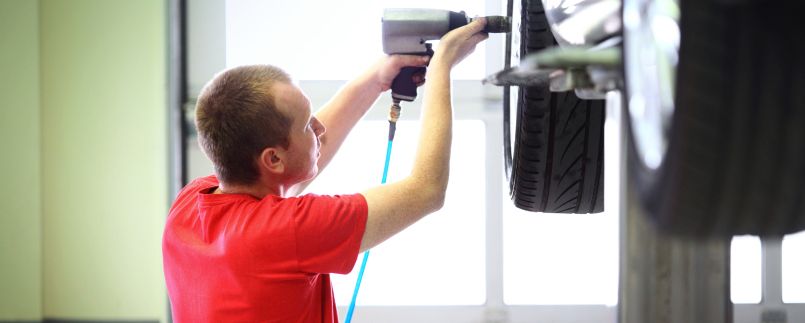 Did you know that a tire rotation is recommended every 5,000 miles or so? Whether this is news to you or you haven't gotten around to this important service, Sharp Automotive is happy to assist you. Learn more about the tire rotation procedure and how you can get it taken care of with ease by reading below, then come in to see us as soon as you're able!
How Does a Tire Rotation Work?
The process of rotating your tires is actually pretty simple — all we'll do is move each tire to a different wheel than the one it's currently on. For instance, we may relocate a front wheel to the back or one that's on the right over to the left. As you can imagine, propping up your car in your own garage might prove difficult, not to mention all of the lug nuts you'd have to keep track of, which is why our Service Department is more than happy to help. Our technicians are on hand to closely inspect each tire and put their expertise to good use in determining the best possible position for each one!
Why Your Tires Need Rotation
We understand if this process seems a bit pointless at first! After all, why does it matter which tire goes where? The answer is that not every wheel behaves the same way. In the case of your front wheels and tires, they're shouldering a much heavier load than those in the rear, because they're propping up the extremely heavy engine block — 60 percent of your car's weight is located in the very front. As a result, these tires will wear down more quickly than your rear tires. Did you know that we typically turn left at a higher speed than we turn right? That means more weight is placed on your right-side tires, especially the one in front, and more wear results. By rotating your tires based on which are the most worn down, we can prevent excessive abrasion to their treads, prolonging their life and keeping money in your pocket while ensuring your safety on the road!
Our Service Department
When you bring your vehicle in for a tire rotation at Sharp Automotive, there will be no guesswork involved — we'll carefully analyze each tire and determine which is the best fit for which position. And you won't have to make any guesses either when it comes to price and timeframe, because our professional service team prides themselves on being upfront with our valued customers on every aspect of their service. Before you come in, have a look at the online home of our Service Department for some helpful resources, which will allow you to schedule an appointment, ask one of our techs a question, or check out our current service specials and see if any apply to your needs!
At Sharp Automotive, we highly recommend taking advantage of our tire rotation service near Brookings, SD. The process is quick, simple, and will benefit your wallet and your safety. So why not join our family of satisfied customers and come in today?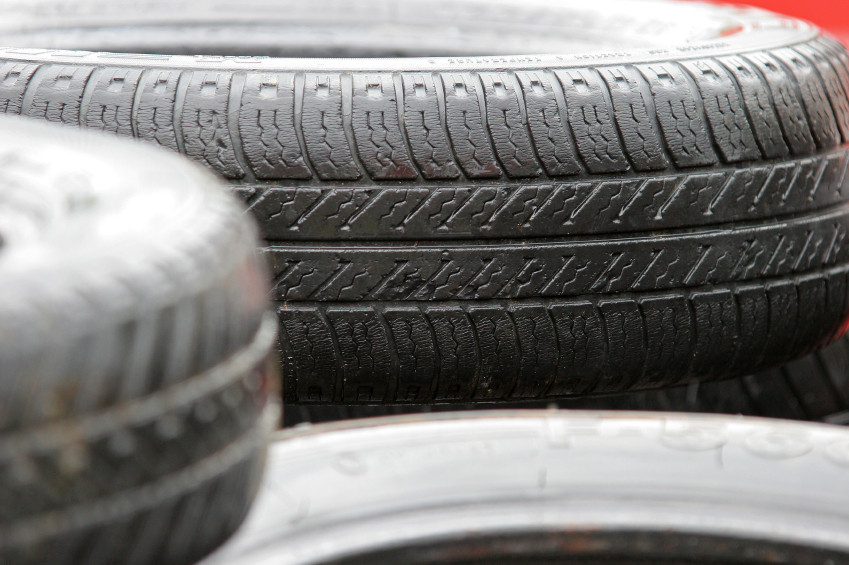 Service Hours
605-886-8082
| | |
| --- | --- |
| Monday | 7:30 am - 5:30 pm |
| Tuesday | 7:30 am - 5:30 pm |
| Wednesday | 7:30 am - 5:30 pm |
| Thursday | 7:30 am - 5:30 pm |
| Friday | 7:30 am - 5:30 pm |
| Saturday | 7:30 am - 12:00 pm |
| Sunday | Closed |
Testimonials
Long distance purchase sight unseen
6-13-2020
Great service, friendly staff & no pressure atmosphere!
3-21-2020
They worked HARD to get us what we wanted when someone bought the vehicle we were interested in before we could even drive it.
3-9-2020
Service Work
3-7-2020
Baron was wonderful to work with!
1-25-2020
Pleasure to do business with, ordered my wheels, took good care of my truck!
1-13-2020
Great services, all around!
9-18-2019
Great experience with Don Palmer
9-7-2018
Good Folks
8-31-2018
Very Good Job
7-20-2018
New Vehicle Purchase
CASTLEWOOD, SD
2-8-2018
Excellent dealership!
Watertown, SD
9-1-2017
Always Great Service
Watertown, SD
12-18-2017
Gary was awesome to work with
10-20-2014
John White and the staff at Sharp Automotive have completely altered my perception of Auto dealers/sales associates
3-15-2015
As a mechanic myself, this is one of the few shops I'd trust working on my vehicle.
12-8-2014
I will take my car nowhere else.
11-6-2014
Any dealership can sell a new car, but the service is where it really counts!!!
2-20-2015
Exceptional
5-7-2014
Buying experience enjoyable
5-5-2014
Read More