When Should I Get a Tire Rotation?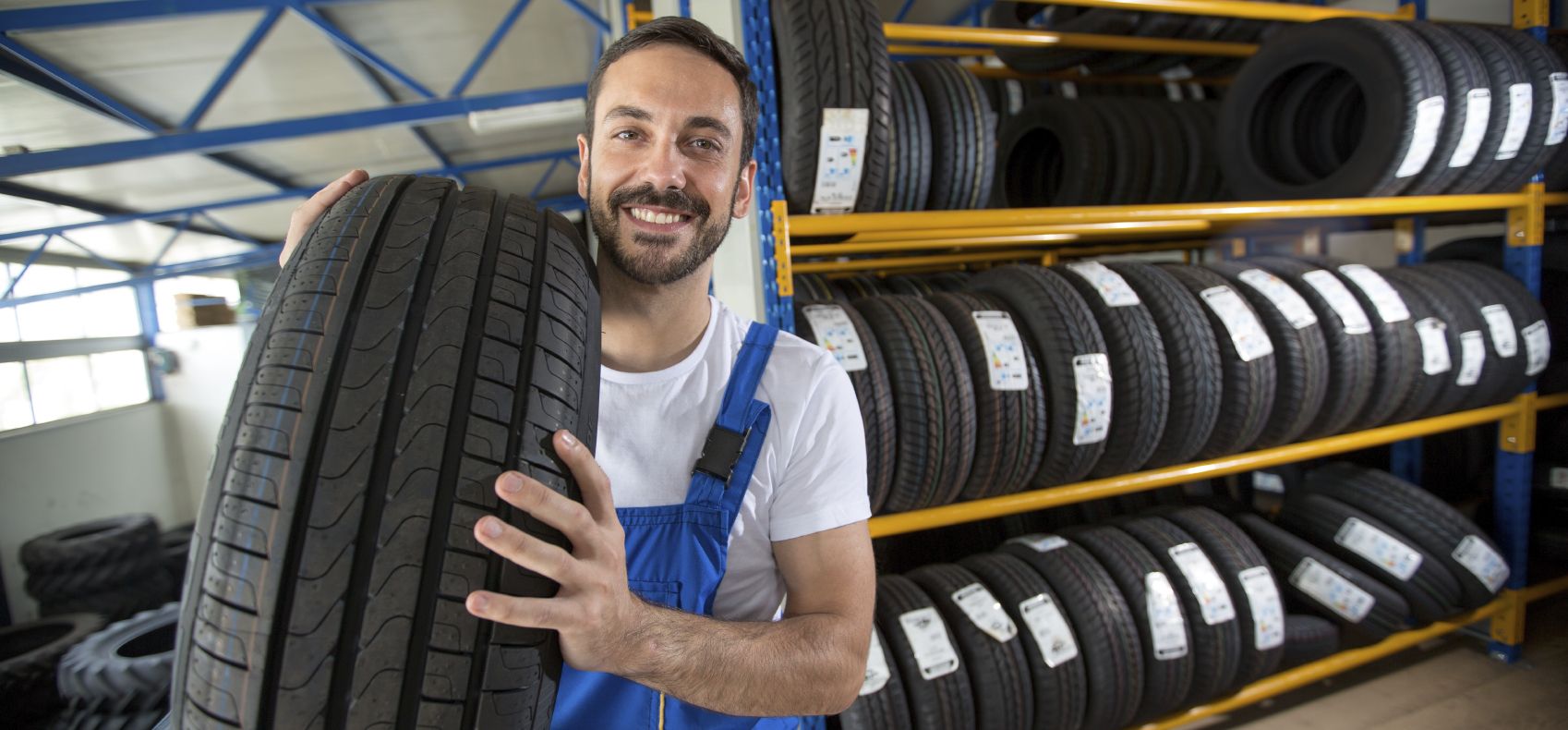 So, you've heard about tire rotation but aren't quite sure what it is or when you need to get it done. Don't feel bad! You're certainly not alone. At Sharp Automotive, we always appreciate the chance to educate our customers on this process and help them finally check it off their to-do list. Keep reading to learn why tire rotation is important and what our Service Department will do to ensure you get as much benefit as possible from the procedure.
Why Tires Need Rotating
While all four of your wheels and tires may look the same at a glance, there's actually a lot going on that you can't see. Specifically, the tire treads are slowly wearing down over time, making the grooves within them more shallow and your tires less able to grip the road. However, all four tires do not wear down at the same rate! Those in front tend to lose traction more quickly because they're carrying a heavier load — the engine block at the front of your car accounts for 60 percent of the total weight of your vehicle. Similarly, the tires on your right tend to be under more frequent pressure than those on your left because we tend to take left-hand turns at a quicker speed than right turns, shifting more weight to the right side. Needless to say, you don't want four tires with four wildly different levels of traction, which is where rotation comes in.
How Tire Rotation Works
The best option for spreading out wear across all four tires as evenly as possible is tire rotation. And it's a pretty simple process! All we'll do is relocate each tire to a different position on your car based on how worn it is and how much wear its new position is likely to provide. So, if your front right tire has been especially degraded, we'll put it in the back left and place a tire with more tread in its place. This process should be done about every 3,000 to 5,000 miles, because if certain tires become too worn out, they may become unsafe in adverse road conditions. If you've been looking for a reason to stop procrastinating, consider how much time and money you'll save by getting a tire rotation instead of getting into an accident!
Our Service Department
Since rotating your tires might be a bit tricky to pull off at home, Sharp Automotive's highly trained staff is ready to get the job done thoroughly and efficiently so you can get on with your day. You can make an appointment at a time that's best for you right now using our handy Schedule Service form. And since it's typically recommended that tire rotations and oil changes be done at the same intervals, why not kill two birds with one stone while you're here? One or both services might even be offered at a discount, so be sure to check out our "Service Specials" page under the "Specials" tab of our website for any potential savings!
If you've been wondering, "When should I get a tire rotation?", we hope the above information has been useful. At Sharp Automotive, we're standing by to get the job done, so stop in as soon as you're able! And should any questions arise, don't hesitate to contact us.
Service Hours
605-886-8082
| | |
| --- | --- |
| Monday | 7:30 am - 5:30 pm |
| Tuesday | 7:30 am - 5:30 pm |
| Wednesday | 7:30 am - 5:30 pm |
| Thursday | 7:30 am - 5:30 pm |
| Friday | 7:30 am - 5:30 pm |
| Saturday | 7:30 am - 12:00 pm |
| Sunday | Closed |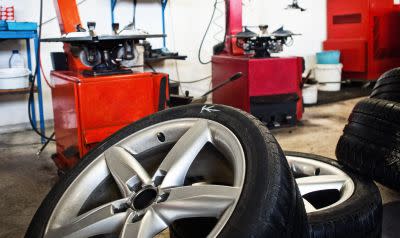 Testimonials
Long distance purchase sight unseen
6-13-2020
Great service, friendly staff & no pressure atmosphere!
3-21-2020
They worked HARD to get us what we wanted when someone bought the vehicle we were interested in before we could even drive it.
3-9-2020
Service Work
3-7-2020
Baron was wonderful to work with!
1-25-2020
Pleasure to do business with, ordered my wheels, took good care of my truck!
1-13-2020
Great services, all around!
9-18-2019
Great experience with Don Palmer
9-7-2018
Good Folks
8-31-2018
Very Good Job
7-20-2018
New Vehicle Purchase
CASTLEWOOD, SD
2-8-2018
Excellent dealership!
Watertown, SD
9-1-2017
Always Great Service
Watertown, SD
12-18-2017
Gary was awesome to work with
10-20-2014
John White and the staff at Sharp Automotive have completely altered my perception of Auto dealers/sales associates
3-15-2015
As a mechanic myself, this is one of the few shops I'd trust working on my vehicle.
12-8-2014
I will take my car nowhere else.
11-6-2014
Any dealership can sell a new car, but the service is where it really counts!!!
2-20-2015
Exceptional
5-7-2014
Buying experience enjoyable
5-5-2014
Read More